about Jo Smith
Joanne joined Scantec in May 2000 as a trainee recruitment consultant after a successful 10 year career working within a sales environment. During a long career at Scantec Joanne has worked across many areas of the business and now supports Scantec's Engineering team as a Principal Resourcing Specialist, providing temporary contract and permanent recruitment solutions for clients within the Nuclear, Defence, Oil&Gas, Petrochem, Transport and Energy sectors.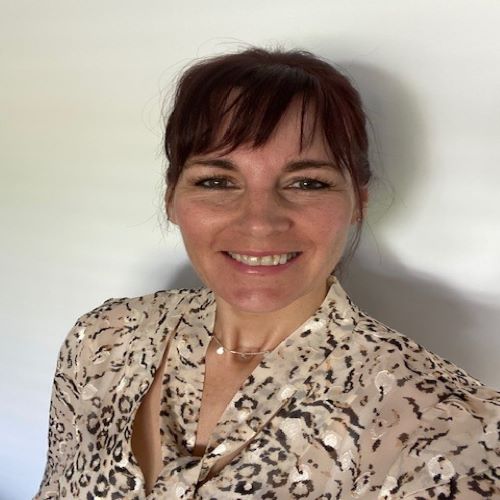 Testimonials
I highly recommend Tamsin if you are looking for a new opportunity, or even if you aren't actively looking, please do answer Tamsin's message/call - she's a delight!
"I'm really happy that I've send my CV through Scantec. That was pleasure to work with Helen and I will recommend Scantec in 100%"
"Laura was super helpful and very professional in all correspondence regarding my recent employment. She answered all my questions and made the process really easy, I would highly recommend her to any future job seekers."
"I have found "Scantec" to be the best agency I have yet dealt with either as an employer or a candidate, and I cannot speak too highly of Rebecca Osborne and her professionalism"
"Paul Bradley was extremely professional during my interview process for a vacancy with clean tech,, keeping me regularly updated with the latest news. I wasn't successful with my application however but it was still a good experience & development for me helped by the support given by Paul"
"Sara is extremely professional whilst also making candidates feel at ease during the process and communicates frequently as openly as possible, nothing is too much trouble for her any time of the day or night! Sara is dedicated to providing her clients with the best candidates knowing which qualities they desire as well as professional credentials to suit their business needs. I am very appreciative of Sara for the part she played in my recent success as a candidate she put forward for a fantastic role with a great company where I am now very happy to be in position. Despite this being a long process Sara provided regular feedback, reassurance and lot of positivity, "Thank you Sara" highly recommended."
Helen was fantastic and I have recommended her and Scantec to my friends who will be looking for jobs in the near future. Helen gets 5 stars from me as was very professional and helpful on a daily basis.
"Scantec have been the best recruitment company I have ever used. Personal, Professional and most importantly Communicative (very frequently), which in past experience has always let other recruitment company's down. I would recommend them to anyone, either seeking employment or as a partner in finding the right candidates."
Would highly recommend Sara for anyone either looking for a new opportunity or businesses looking for a recruiter. She is extremely professional in everything she does. Always returns calls and keeps you up to date with any developments. As this is my first venture into the interim world Sara was extremely helpful. She kept me informed about the roles and made sure I had all the information and knowledge I needed to help me gain my first contract.
Scantec has demonstrated an ability to satisfy our requirements for over a decade. The professional and high level of service had impressed me whilst working in various roles throughout the years and when I was promoted to Managing Director of this business, I was confident and had no hesitation in recommending the services of the Executive Search Division to fill a vacancy within our leadership team.